Unique student data, digital targeting and much more
As a leading provider in unique student data for college recruitment, we supply the full-profile data you need at the lowest cost-per-name!
College Recruiters:
Initiate a List Search
High School Students:
Start here to receive college information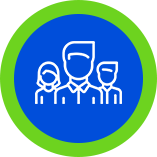 Get the data that matches the exact parameters you use to define your target students.
Only pay for the net new names you receive after de-duplicating the data from all sources.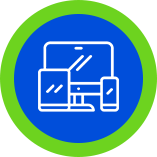 Polygon-Targeted Digital Ads: Display ads can be sent to 2-year college students which will generate queries to your website.
IP-Targeted Digital Display Ads: Locate IP entry points to a prospect's household where your digital ad can be sent to communicate directly with any Wi-Fi connected device in the home.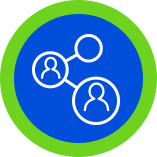 Locate highly sought after Transfer prospects in specific areas.
Reach Adult Learners who are interested in degree-completion or online programs.
Get in touch with undergraduate program prospects since GI Bill educational benefits are transferable to veteran's dependents.
Find the missing piece!
With our precise student data, you can reach high school students through targeted print and digital communication. Find students by:
Age
Location
Class Year
GPA
Educational Interests
and more
Our high school data is clean, reliable and the lowest cost per name in the industry! 
Reach students with digital advertising
Pinpoint students the smart way, only with CBSS!
Polygon-Targeted Digital Ads 
Identify 2-year school students and send ads to drive them to generate traffic to your website.
IP-Targeted Digital Display Ads
Communicate directly with prospects & parents on their mobile phones.
Get in touch with prospects
Reaching highly sought-after prospects can be difficult. CBSS makes it easy! Our database provides data for many unique prospects including:
Transfer prospects
Adult learners
Military/Veteran  prospects
These prospects are ideal for online programs, degree completion and undergrad degrees! 
Targeted Digital Advertising
Enhance email and direct mail outreach by reinforcing brand visibility & awareness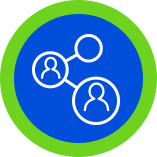 Precision polygons are built around targeted community colleges with a 3-foot diameter polygon built around each campus building.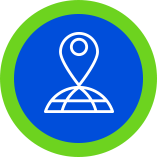 Locates IP entry point to prospects household and sends a digital display ad to every WiFi connected device in the house.
"Georgetown College has used CBSS as part of its search marketing mix for several years now. CBSS proves its value by providing names every year that we have not yet purchased from other sources. The response rate for CBSS names are strong, and the bottom line is that CBSS students are in our entering class each year. Clayton Allan and the staff at CBSS always provide consistent and prompt service"
"In my time at SUNY Potsdam I have worked with CBSS on and off for some special projects, and I've always enjoyed the experience. The results of our program were both eye opening and validating some of what we already thought. Our main contact Jim is professional, enthusiastic and just a good person to talk to. He is what sales used to be..I can't ask for more than that!"
Start Your Search Today
Are you ready to reach out to your next year's incoming students?